TESS 2021
November 15

-

November 16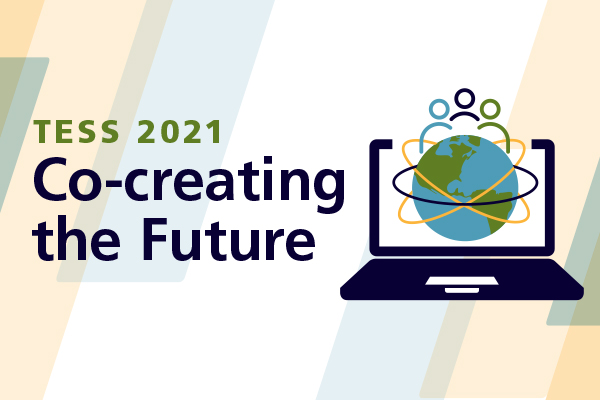 Registration for TESS 2021 is now Open!
Save your spot for eCampusOntario's annual Technology and Education Seminar and Showcase (TESS) conference, which brings together the postsecondary community for learning, collaborating, and celebrating achievements. TESS will be online from November 15-16 and 18-19 in flexible half-day sessions.
This year's theme of Co-creating the Future will focus on both learners' and educators' perspectives and how we can work together to deliver high-quality online programming that is digital by design.
We look forward to seeing you there! Register here to save the dates in your calendar.
If you have any questions, please contact: TESS-SVAT@ecampusontario.ca.
---
L'inscription au SVAT 2021 est maintenant ouverte!
Réservez votre place au Séminaire et vitrine sur l'apprentissage assisté par la technologie (SVAT) d'eCampusOntario, qui rassemble la communauté postsecondaire pour apprendre, collaborer et célébrer les réalisations. Le SVAT aura lieu en ligne les 15 et 16 et les 18 et 19 novembre 2021 sous forme de séances flexibles d'une demi-journée.
Le thème de cette année, « Cocréer l'avenir », mettra l'accent sur les perspectives des apprenants et des éducateurs et sur la manière dont nous pouvons travailler ensemble pour offrir des programmes en ligne de haute qualité qui sont de conception numérique.
Nous avons hâte de vous voir! Inscrivez-vous ici pour enregistrer les dates dans votre calendrier.
Si vous avez des questions, veuillez communiquer avec : TESS-SVAT@ecampusontario.ca.