CANARIE Summit 2021 – Stronger Together: Rethinking Cybersecurity
November 16

-

November 18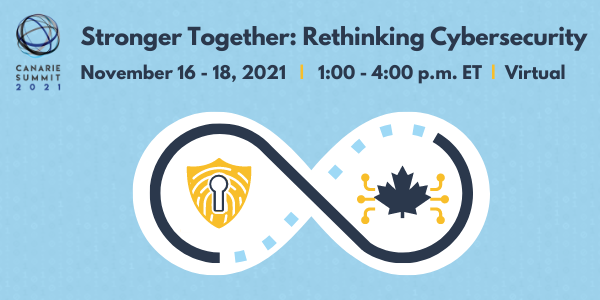 The last CANARIE Summit focused on the multiple facets of cybersecurity – privacy, Whitehat hackers, the latest research, and the beginnings of coordinated cybersecurity efforts across the country.
A lot has happened since then.
The 2021 CANARIE Summit revisits cybersecurity by diving into what it takes to secure Canada's research and education sector, while making Canada a leader in cybersecurity expertise, infrastructure and innovation.
Learn from global cybersecurity experts
Contribute to ongoing discussions
Engage with leading Canadian innovators and researchers
Visit the conference website to learn more about the event.