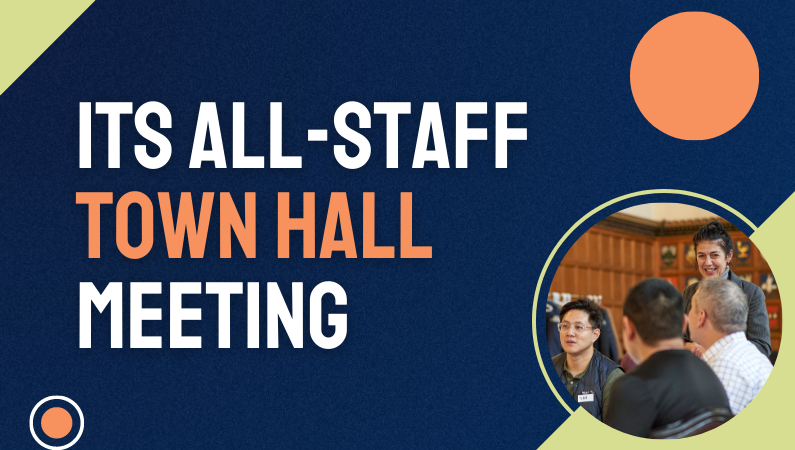 The ITS all-staff town hall is taking place in person at the Hart House Great Hall, located at 7 Hart House Circle, Toronto.
This event is by invitation only.
Registration
All ITS staff are invited to attend the town hall. RSVP by hitting "accept" in the Outlook invitation by Aug. 30 at 5 p.m. If you are an ITS staff member and you did not receive an invitation, please email its.eda@utoronto.ca.
Event agenda
Information Security Strategic Plan

Isaac Straley, Chief Information Security Officer
Kalyani Khati, Associate Director, Information Security Strategic Initiatives

Culture of learning / People pillar – Introduction of the ITS Buddy-mentor program

Laurie Harrison, Director, Digital Learning Innovation

CIO Q&A session

Bo Wandschneider, Chief Information Officer