Information Technology Services (ITS)
Virtualization: An Open Discussion
Published on: January 31, 2013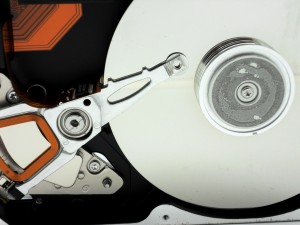 As universities across North America –Purdue, SFU and Indiana, to name just a few—implement virtualization on their campuses, individual IT departments at the University of Toronto are examining the benefits of virtualized environments.
Several proof of concepts (PoC) for desktop virtualization (DVI) are currently underway at the University. Greg Mount, Manager of Computer Services at the Faculty of Dentistry, argues that virtualization is a necessary innovation that needs to be explored at the university. A team led by Mount in Dentistry recently tested a Citrix Xen environment.  Mount and his team were looking for a way to deliver a user experience that was better than what was currently available, at a lower cost, and to reduce both the cost and complications of supporting the system; with some exceptions, most were possible within a virtualized model.        
The benefits of client virtualization are savings in time and money, and enhancement of user experience. In the long run, virtualization reduces the cost of hardware, software and support, as well as energy costs by making systems cheaper to power and cool. Centralized data storage increases data security and facilitates compliance, simplifying patching.                  
Unsurprisingly, cost is the big sell to universities. Some schools have repurposed desktop computers as thin clients using VMware, saving on the initial investment. The use of thin clients, which are cheaper, last longer and require less power, or user-owned "bring your own device" (BYOD) reduces the cost of ownership even further. And the reduced time spent installing and updating software, as well as troubleshooting issues on individual desktops cuts support costs. While the long-term benefits may look attractive, the cost of implementation is daunting. Capital costs for servers, storage networks and licensing can be considerable. Mount and his team had a great deal of difficulty in determining the true cost of the system tested at the Faculty of Dentistry, mostly due to the requirement complexities. 
In theory, virtualization creates a significant reduction to the costs of support and to the daily IT workload. For Mount's team, the issue was that these products worked well but only in a very controlled environment, with limited applications and using desktops. Dentistry required an environment complex enough to deal with the diversity of demand, and even technologists from Citrix couldn't completely match the feature set of Dentistry's physical client environment. The team tested five of their thirty-eight applications, but was unable to successfully run all thirty-eight. "Citrix had multiple ways to do one thing that was simple before on the desktops," notes Danny Jeronimo, who looked after applications and systems management for the team. "So we got the applications to work, but it took a lot to get there." 
Mount cautions that the simplicity doesn't always come through from the user perspective, and provides a scenario: the user contacts Help Desk. Says that they are using Flash and the video is spotty. It is much harder to determine what the problem is through the "many layers of dependent technology" that are part of virtualization. Especially with user owned devices, more time might be required to deal with each support ticket. 
The best virtualization model might differ between faculties and schools. IT departments look at their users and consider different best-case scenarios for each. Luke Barber, UTM libraries computer technologist, suggests that some users and processes might be best served by controlled environments –for instance, group use of high-powered applications in a lab setting—whereas others would be well served by VDI on their own devices, or even application virtualization. BOYD is a major shift in end-user behavior. Clients expect to be able to connect their devices to a device agnostic network. More than that, users expect –and desktop virtualization makes possible—the same experience on all these devices. However, many of these devices don't require the full desktop experience, and users who use only one or two applications may be well served by application virtualization. 
IT professionals across the University of Toronto recognize BYOD as a significant change in the industry, which virtualization facilitates. "86% of U.S. students own their own laptop[1]," notes Barber.  "Why not leverage the endpoints students already have?" Barber argues for reinvesting the money that might otherwise go into the repurchasing of workstations or thin clients. With virtualization, it is possible to "turn the entire university into a Learning Commons," Barber adds. However, BYOD leads to complex IT and complicated support. It is often difficult to make peripherals work with user owned devices. Barber suggests a mix use virtualization may be best. 
For the Team at Dentistry, the decision about implementing DVI came down to a simple cost-benefit analysis. "What we do next should be better and cheaper than what we're doing now," Mount says, "and preliminary experiments say it isn't. To get the biggest bang for our buck, this service belongs in the core." The threshold was to beat or match the client-server relationship in the end user experience, manageability and cost categories, but the team found no big gains. The team has not dispensed with the idea, however. They are looking for the virtualization model that will best suit the needs of the Faculty of Dentistry, acknowledging that virtualization has the power to completely transform the university and the user's experience of it, no matter their location. 
In part II, we will discuss the University's investment in central virtualization and how it can be leveraged by departments and divisions to reduce the cost of local IT operations
By: Elizabeth O'Gorek, Freelance Writer
 for ITS
---
[1]
ECAR 2012: Students and Technology Survey http://net.educause.edu/ir/library/pdf/ERS1208/EIG1208.pdf