Information Technology Services (ITS)
TKF 2018 Schedule
Published on: April 24, 2018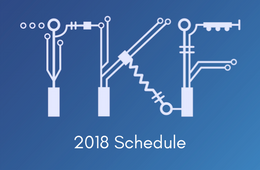 The TKF 2018 Schedule is now available online.
What's on for TechKnowFile 2018?
This year, our keynote address will be delivered by Susan Metros, Founder and Principal, Metros Consulting, and Retired Deputy CIO/Associate Vice Provost for Technology-Enhanced Learning, University of Southern California on the topic of "Leadership development; Connecting our IT world to the university mission".
The TechKnowFile 2018 organizing team is pleased to offer a variety of terrific presentations and tutorials for this year's program, including a fun game of Cybersecurity Jeopardy, a panel on leadership with the CIO and other divisional leaders, an AODA Discussion Panel and much, much more. There will also be exclusive sponsor presentations by Huawei, Crestron, and Gartner.
We would like to thank the community for the overwhelming response to the Call for Participation!
More Information?
For more information on TKF 2018, visit http://tkf.utoronto.ca/