Information Technology Services (ITS)
TechKnowFile 2016 Call for Participation
Published on: March 22, 2016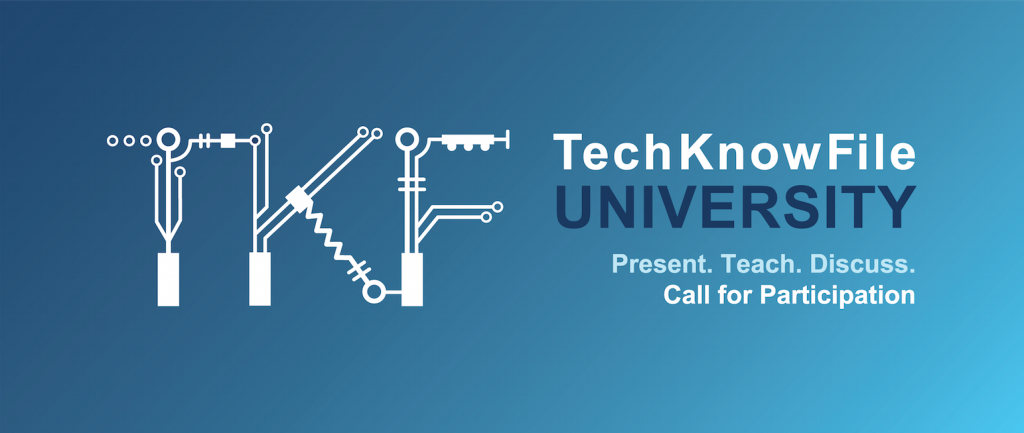 TechKnowFile (TKF) is an annual conference, which showcases many of the projects and initiatives undertaken by the IT community at the University of Toronto. This year we host TechKnowFile University 2016, which offers 2 days of IT learning for you and your colleagues at no cost.
We would like to remind you that the official Call for Proposals deadline (March 31) is fast approaching! If you would like to PRESENT / TEACH / DISCUSS at UofT's biggest IT conference, please submit your proposals using this form: http://tkf.utoronto.ca/?page_id=26. Need some inspiration? The Call for Ideas that went out last month led to a great roundup of conference ideas.
Please note, the TKF Planning Committee will review all proposal submissions after the deadline, and respond to participants in April.
We look forward to seeing you at this year's TechKnowFile University!
Visit tkf.utoronto.ca/ and follow TKF on Facebook & Twitter