Information Technology Services (ITS)
Rethinking IT Procurement
Published on: May 24, 2013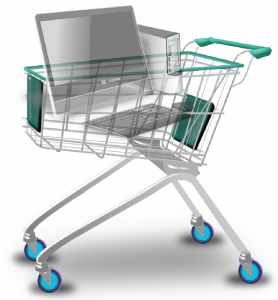 UShop, the University of Toronto's electronic procurement system, has been in the vanguard of online procurement for the past ten years (Canadian universities are joining in: York University's online procurement system, went live this past summer). With UShop, U of T faculty and staff can purchase directly from vendors contracted to the university, shopping with the purchasing power of the entire university behind them. ITS is currently evaluating the procurement process for laptops, desktops, servers and other hardware in advance of a new Request For Proposal (RFP). This could directly impact the vendors and services available to ITS throughout the university, and deliver savings in time and money through UShop.
Although cost may seem to be the bottom line in procurement, Paul Ruppert, the lead in the ITS initiative, points to three key pillars of an IT Procurement RFP:
Technology, Vendor Relationship, and Budget (or Business) Process. 
 1. Technology
Selecting the right technology is a complex task in a constantly changing environment. Vendors must demonstrate the availability and reliability of a variety of technologies, and also that these are linkable with existing infrastructure, such as storage solutions and servers.
2. Vendor Relationship
A reciprocal vendor relationship. Winning companies should assist us in creating a technological roadmap for the future. Together with IT, vendors should be participants in the process of selection and integration of hardware, helping us make sustainable purchasing decisions as we integrate elements into existing and projected infrastructure. Quality of service, and a service relationship including certified technicians and service depots are important aspects of this relationship.
3. Business or Budget Process
Finally, the business or budget process will take a more fluid approach to the issue of price. Not only do we want to leverage bulk purchasing where possible, we need to make sure that we have the tools to project costs in a variety of situations, such as on deciding whether to lease or to buy. We need to have defined processes for exceptional cases, and to explore the ability to customize how business is conducted with the vendor.
The diversity of specifications outlined in the RFP could lead to a corresponding variety of new vendors. If the winning vendor sells their products online, they are likely to become accessible through UShop, opening up an even wider possibility for simple, convenient savings for IT departments and the university.  Two benefits to IT purchasing through UShop, include
Streamline Purchasing: because purchases made through UShop are made with vendors already on contract to the U of T, many of the limits placed by university policy are removed. For instance, where a credit card is used, policy restricts spending to $5,000.  If you need to spend $25,000 and up to $99,999 you first need to obtain three separate quotes. Because of the nature of vendor contracts, you can make purchases of $800 or $60,000 through UShop using the same point-and-click procedures and with full policy compliance.
The preferred supplier standardized configuration means that products can be set up to fit in with existing architecture. This can reduce conflict between new machines and infrastructure if purchases are being made for laboratories or offices without direct IT consultation.
As more business is directed to UShop vendors, the university can use its considerable purchasing power to negotiate volume discounts and pass increased savings on to users. So the benefits of UShop purchasing are obvious in terms of hard dollar savings: some vendors, forgo shipping and cover the environment fee.
However, the serious savings are in efficiency. UShop purchases take an average of 5 clicks of the mouse, compared to 29 clicks in a typical online shopping experience. This is because requisitioner registration with UShop streamlines the process. Information such as shipping addresses and cost codes are defaulted in; funds are committed once the purchase is approved.
If vendors multiply in the next RFP, purchases should multiply as well, and with them the savings to the departments and to the university. With the new RFP considering addressing multiple specifications to multiple vendors, the benefits to the U of T community can only increase proportionally.
By: Elizabeth O'Gorek for In the Loop, March 2013