Information Technology Services (ITS)
Software Funding Opportunity
Published on: February 25, 2014
UTEST accepting applications for third cohort of U of T entrepreneurs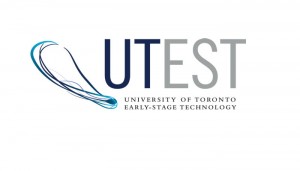 U of T-MaRS Innovation accelerator program among Canada's best
By: Kailee Travis
The University of Toronto Early-Stage Technology accelerator program (UTEST) is now accepting applications for a third cohort until April 17, 2014.
Applicants must be current students or faculty at U of T, or have graduated within the last two years.
The 12-month program allows selected U of T affiliates to access office space, mentoring and $30,000 in funding, with opportunities to access follow-on funding from MaRS Innovation later on.
UTEST was recently named one of Canada's most promising start-up accelerators in an online series by Canadian technology resource BetaKit.
Eleven companies have successfully graduated from UTEST's  first and second cohorts, including Whirlscape, Crowdmark, Granata Decision Systems, and TrendMD.
Contact UTEST co-director Kurtis Scissions for more information.