Information Technology Services (ITS)
OSX Mavericks Update Notice
Published on: October 23, 2013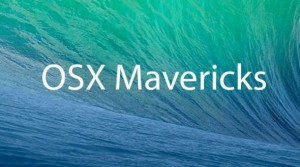 This is to advise clients using Apple hardware that we have identified various software incompatibility issues with OSX 10.9 Mavericks, a free operating system upgrade for Apple users.
ITS staff have confirmed and tested the following software as incompatible with OSX 10.9:
eToken client for MacOSX (Not compatible with 10.9 Mavericks) – waiting for updates
We are currently testing other software for compatibility issues and will be updating this page as we get more details.
The following are being tested and verified at this time:
Virtual Desktop software (VM FusionWare, Virtual Box) — testing in progress
The following software issues have been resolved;  compatibility with OSX 10.9 is confirmed:
Jabber/MOVI Cisco Client – New Version is now vailable for clients using the UofT managed desktop videoconferencing solution
SAPgui – used for AMS Access from Macs: Update is now available.  Contact your local IT administrator for assistance
Parallels up to version 9 (Update to Version 9 for Mavericks Computability)
Camtasia for Mac has a new version to support OS X Mavericks. If you have version 2, you can upgrade to version 2.5.1 by opening Camtasia for Mac > Click Camtasia 2 > Check for Updates … or you can download it from the TechSmith web site.
Note that Camtasia for Mac is audio/video editor and not the capture tool, Camtasia Relay, licensed by the University.
There is no upgrade needed for Camtasia Relay 4.3 to work in OS X Mavericks. This software is licensed as part of our lecture capture initiative and can be downloaded from https://eclasscam3.utorarbor.utorad.utoronto.ca.  If you have any questions or concerns please contact your local IT support Help Desk or email portal.help@utoronto.ca.
At this time we recommend for users who self-manage OSX upgrades on their Apple machines to wait for an update before upgrading to OSX 10.9 Mavericks.   
ITS will be posting an update as soon as we identify a software update.
Release Date: October 23, 2013
Last Update: November 22, 2013