Information Technology Services (ITS)
ITS is launching a new IT Student Advisory Committee
Published on: January 22, 2018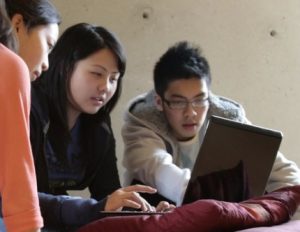 ITS is launching a new IT Student Advisory Committee (ITSAC) to provide a forum for students to share their ideas and priorities, and discuss current and upcoming IT initiatives with ITS.
ITSAC Committee Goals
provide advice on information technology matters specifically related to the delivery of IT programs and services for students.
provide a forum for positive dialogue between students and IT service providers on the needs and expectations for IT services that will enhance the quality of the student experience.
upon request, provide feedback on new or potential services and technologies.
produce an annual report for the Office of the CIO and other senior IT management groups outlining the student perspective on existing campus information services and technologies.
Bo Wandschneider, CIO, said "I am thrilled we have this off the ground. At the previous two universities I was at, we had a student advisory committee and the students were really engaged and helped us set direction and provide better services. Hearing directly from students in this type of forum is so valuable."
ITSAC Committee Structure
Meetings are held during both the fall and winter terms between ITS and student representatives.
Student Participation
Students on the committee represent a variety of faculties and student groups:
Nafisa Mohamed, Scarborough Campus Students' Union
Ellie Marshall, Faculty of Law
Harry Jiang, Engineering Society
Mathias Memmel, U of T Students' Union
Daman Singh, U of T Students' Union
Adrian Huntelar, U of T Students' Union
Isaac Waller, U of T Students' Union
Jayde Jones, U of T Students' Union
Lisa Guo, U of T Students' Union
Albert Huang- University College Literary & Athletic Society
Staff Participation
The ITSAC committee includes U of T Staff from ITS, Libraries, and Office of the Vice-Provost, Students:
Margaret Bura, ITS – Committee Chair
Pete St. Onge, ITS – Vice-Chair
Russell Sutherland, ITS – Committee Logistics Coordinator
Bo Wandschneider, ITS – CIO (Ex officio member)
Mike LeSage, Office of the Vice-Provost, Students (Ex officio member)
Lisa Gayhart, U of T Libraries (Ex officio member)
Want to Participate?
The ITS Student Advisory Committee is actively looking for more student representatives from student organizations. If you're interested in joining us, email russell.suttherland@utoronto.ca.
Committee Chair, Margaret Bura, said "It's an exciting opportunity to be involved in ITSAC committee. Students need a forum to share their ideas on how we can make the IT experience at U of T better for them. Our first committee meeting on November 22, 2017, provided a good preview of which IT services to focus on, including what works and what we can do better. I'm looking forward to future meetings!"
More Information
For more information about the IT Student Advisory Committee, visit the ITSAC Terms of Reference page.