Information Technology Services (ITS)
ECHO 360 Case Study
Published on: July 30, 2013
Support Growing Courses with an Active Learning Technology Standard
The University's stellar reputation for excellence in academic leadership extends to its strategic application of educational technology.   The University is consistently looking for ways to improve the teaching and learning experience for its instructors and students.  This is a case study for the implementation of ECHO360 Lecture Capture software.  
Setting the Standard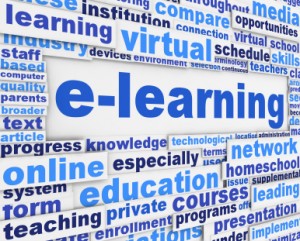 The first step was to conduct community-wide consultations and a needs-assessment. From there, a selection committee was assembled with representatives from variety of different disciplines, including engineering, dentistry, medicine, undergraduate arts and science, education, information studies  and  business.  Achieving consensus was no small task, but ultimately the committee agreed on two key requirements for a lecture capture solution. First, they must be able to standardize the offer across all classrooms to provide consistency for instructors. And second, the new solution must also offer recording capabilities beyond the walls of the classroom to empower instructors and guests to create content wherever and whenever they desire.
Dr. Avi Hyman, Director of Academic and Collaborative Technology at the University, led the effort to identify and select the institution's solution. "We tested numerous products but our selection committee chose Echo360 because it met the most needs for the University of Toronto," said Hyman.
Ultimately, the variety of recording options persuaded the committee to select Echo360.  "Echo360 delivers the diversity of capture options required by our academics, while providing a manageable, unified system for our technical staff," continued Hyman. Today, the University of Toronto offers a mixed approach to capture across the campus.  The EchoSystem SafeCapture HD appliance records classroom-based lectures and presentations.  Instructors have the option to use Personal Capture software on their computers to record content from their offices or even at home.
An Online Solution to a Face-to-Face Challenge
Dr. Jim Wallace, professor of mechanical engineering at the University faced a significant challenge:  how to increase enrollment in his Alternative Energy Systems course to meet rising demand from students without offering more sections in a single term? Wallace, a recipient of the 2012 President's Teaching Award at U of T, is no stranger to innovation in the classroom.   The solution was to move the entire course on line,  the first online undergraduate course offered by the Faculty of Applied Science and Engineering. To do this, he turned to Echo360.
Dr. Wallace recorded his classes using Echo360 technology both in and out of the classroom, and then made the lectures available online.  Student feedback was positive. "Students highly value the independence offered by scheduling their own time to attend class online", said Wallace. "Students get flexibility in their own schedules, and can stream or download their lectures over and over again, in their choice of the formats offered by Echo360."
But there were still problems with course delivery.   The "generation of instant communication" wanted to ask questions and receive immediate responses from Dr. Wallace. More than one student often asked the same question. A written response was time consuming and didn't always address a complex topic.  Using his Echo360 personal capture software, Dr. Wallace found a more creative solution.  Using Echo360, "it was easy to create a mini-tutorial explaining the theory or concept in detail.  For example, a formula or a diagram can be written out on paper…using a document camera to capture the process while at the same time recording a verbal explanation of the solution as a voiceover."
The creativity has paid off. "When students ask questions, I can create audio and video tutorials with illustrations that demonstrate the answer.  It is an efficient way to serve a large, online student body and provide a more effective answer than an email," according to Dr. Wallace.
The move to online has helped in more ways than one.  Course enrollment has grown from approximately 50 students to over 140 today.  Both graduate and undergraduate level students can enroll in the course due to the flexible schedule.   For Dr. Wallace, it has delivered scheduling flexibility:  "I'm no longer a slave to the classroom schedule.   I can go to a conference and prepare my lectures ahead of time, making them readily available to students."
Forward Thinking
Consistent with its heritage, programs at the University of Toronto will continue to expand and experiment with technology in the classroom and out.  Roll out and adoption of Echo360 will continue over the next academic year, and Dr. Hyman expects more experimentation with blended learning and even flipping the classroom.  "As more of our academic programs begin to leverage blended, inverted and online learning, having this suite of lecture capture software should be a significant boon to program delivery; the goal of deploying an institutional standard across the University is to develop a real and shared pedagogical and technical expertise," Hyman said.
ECHO 360 press team, ITS/CTSI communications team