Information Technology Services (ITS)
Cyber Security Awareness Campaign
Published on: October 3, 2016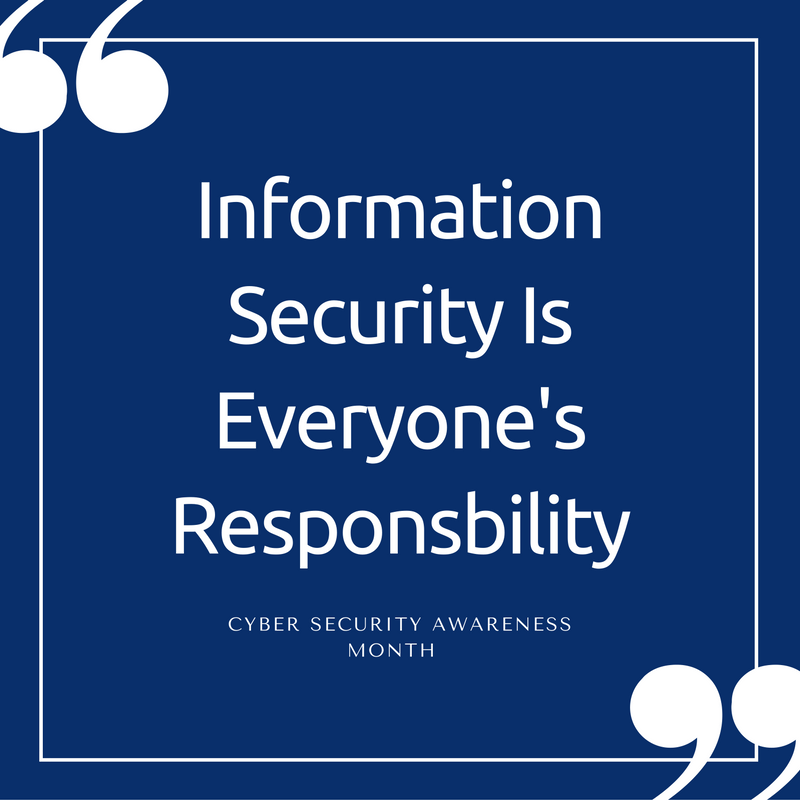 We are pleased to introduce you to the October Cyber Security Awareness Month! For many years now, colleges and universities across North America have promoted the Cyber Security Awareness Month each October as part of a collaborative effort to ensure everyone has the resources they need to stay safe online.
Information Technology Services has joined forces with I&ITS from UTSC and UTM this year to collaborate on a tri-campus wide campaign to help spread the message that Information Security Is Everyone's Responsibility!
The campaign will be split into four (4) weekly themes as follows:
Online & Offline Safety Week (October 3 – 7)
Mobile & Device Security Week (October 10 – 14)
Password Week (October 17 – 21)
Phishing Awareness Week (October 24 – 31)
HOW CAN YOU GET INVOLVED? 
We hope you will join us by helping us raise awareness about this important initiative. If you would like to host a banner in October in your space or discuss further ways to be involved, please get in touch with our team anytime during October!
Other ways to be involved:
Email Signature tag lines – View the list of available email signature tag lines you can include in your email signature during October to help us raise awareness
Share our posts! Follow @ITSUofT on Twitter and Facebook and share our posts during the month of October!