Information Technology Services (ITS)
A New Platform for Operating Budget Data
Published on: January 31, 2013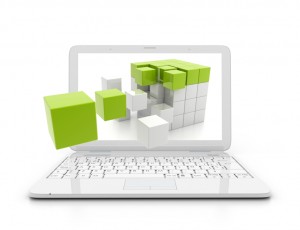 Remember that scene in The Matrix when Neo is challenged by the 3 agents? In a moment of enlightenment, Neo sees the agents as green binary code and is able to overpower them. Like Neo, our abilities can often be enhanced through a deeper understanding of data and the information they represent. Given the current operating environment, the Planning & Budget Office (P&B ) is looking to the next generation of enterprise resource planning software solutions to transform the University's budget process and improve our capacity for budget analytics.
With assistance from the Enterprise Applications and Systems Integration (EASI)  team, P&B has begun developing a budget data store and planning platform using Cognos TM1 from IBM. From this data store, we will develop analytical data cubes, customized web reports, dashboards and predictive modeling tools. The technology is designed with web-based, read-write functionality, introducing the possibility of a new distributed model for collecting and distributing budget and enrolment plans.
The new platform will replace the Microsoft Excel-based budget model that is currently used to manage the University's operating budget allocations (now $1.8B) and reports. Excel is a highly flexible data processing application, perfect for ad hoc analyses and tailored reporting. However, budget allocations and division specific reporting require consolidation of data from a large number of information systems from across the University. Integrating these data sources using Excel is challenging, time consuming, and prone to error.
Cognos TM1 stores and presents data as multi-dimensional Online Analytical Processing (OLAP) cubes. Individual data points are identified by selecting attributes associated with each of the cube's dimensions. Data are stored inmemory and budget managers or analysts can change or enter new data in realtime for exceptionally fast analytics. TM1's Web and ETL tools can also be used to update data from web forms, transactional systems and live databases. The development of TM1 data models often involves the development of smaller data cubes for targeted distribution. As a result, solutions can be customized to support scalability and distributed planning paradigms. This should make staggered deployment of TM1 applications across the University easy. Cognos TM1 will add collaborative planning and budgeting solutions, multidimensional modeling, data warehousing and additional performance reporting capabilities to the University of Toronto's current budgeting practices. It will reduce the time spent on labour intensive, non-value added activities and will make budget data accessible to University decision makers in a more timely fashion.
The TM1 Data Store and Budget Platform will be rolled out over the coming year, with implementation in time for release of the 2013-14 budget. The initial release will include online submission of source data, an interface to manage allocation of divisional operating budgets and online reporting tools via the UTBI Cognos portal.
~Questions about the Planning & Budget TM1 project can be directed to Al Lecointe.
Original publication: In the Loop, ITS Newsletter, Vol. 1, No. 2