Information Technology Services (ITS)
Degree Explorer
Published on: January 23, 2013
Powerful new degree planning web application for students and administrators ready to launch.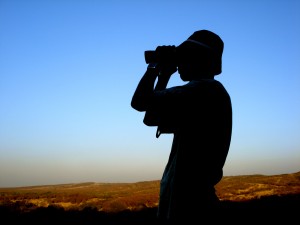 After two years of weekly meetings, more than a hundred thousand lines of code and the efforts of a small but dedicated team of registrarial staff and software developers, the Next Generation Student Information System's degree planning tool Degree Explorer is ready for a wide-release at the University of Toronto.
Degree Explorer, which began as a Degree Navigator replacement, has evolved into something so multi-faceted that it could be referred to as the "Swiss Army Knife" of degree planning.
Degree Explorer has two 'faces'- a view for students and a view for administrators. The administrative view (now live) allows staff to quickly and easily ensure that a student meets prerequisites in order to take a class, or to confirm whether students have satisfied all requirements for degree and program in order to graduate. It works as a notification system informing students of their confirmation of program completion. It even has the ability to track exceptions made for individual students over the course of their  degree and apply them correctly to requirements.
Sinisa Markovic, Assistant Faculty Registrar with Arts & Science, who helped develop and test the application, has been very impressed with the developments so far:
"Each of our degrees come with a number of requirements that have to be completed in order for a student to graduate. Requirements include number of overall credits, credits by level of study, breadth, successful completion of program like Specialist, Major or Minor etc. It is Degree Explorer's ability to assess each requirement and account for exceptions that makes it a truly extraordinary tool for administrators. It also serves as a central resource to track students' academic progression and CRM (student relationship management tool) for advising."
For example, a student in a history major who receives  special permission to take a second year seminar course as an alternative to a required "20th Century Canadian History" course, would have this exception recorded in Degree Explorer and upon his/her graduation Degree Explorer would automatically know to apply this course toward the appropriate requirement.
With over 400 programs offered through the Faculty of Arts & Science, and more than 40,000 enrolments in programs, Degree Explorer promises to be a welcome help to both staff and students.