Information Technology Services (ITS)
Advisory Re: Lashzone
Published on: January 29, 2015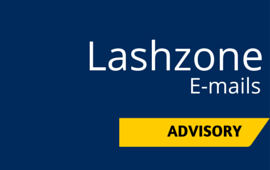 Recently, many people with U of T email addresses have received spam messages from a company called Lashzone, and many have reached out to Information Technology Services for a technical solution.
Please be advised that our initial investigation reveals that the services this company offers may violate the University's academic integrity policies and practices (http://life.utoronto.ca/get-smarter/academic-honesty/).
ITS is actively investigating options to deal with the concerns raised by our clients, but in the meantime, we encourage anyone who has received such a message to mark it as "Junk" and to not click on any links in the messages or reply to them.
If you have any further questions, please contact your local IT support.